HD Ledshine was part of North Sea Summit
24 April 2023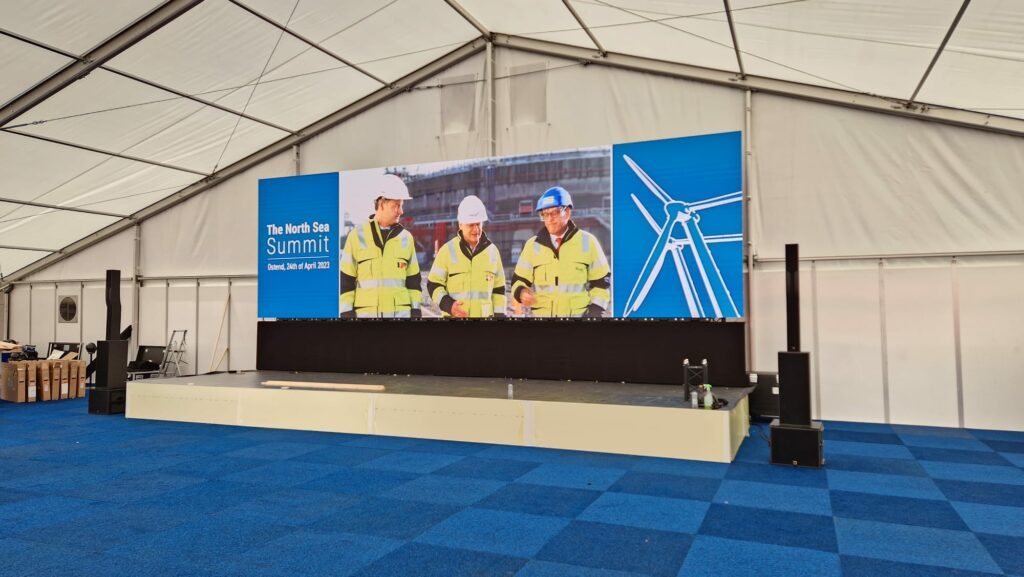 On April 24, several heads of state and government from across Europe gathered in beautiful Ostend for the North Sea Summit. The meeting aimed to unite the North Sea countries in their ambition to make the North Sea a powerful power station by 2050, using renewable energy.
By February 2023, the North Sea's renewable energy provided 15% of our Belgian electricity. The goal is to make the North Sea a renewable energy source to significantly reduce the use of fossil fuels in Europe.
During the North sea summit, HD Ledshine played an important support through a stunning 30 m2 modular LED screen with a pixel pitch of P2.9. The screen provided a high-quality visual experience to showcase renewable ideas.
We would love to hear from you!
Do you have a crazy idea for a project? A question? Want to grab a coffee? Or do you just want a quick quotation (we get it) – Contact us now!