"Kinepolis On Tour" with HD Ledshine through Belgium
15 July 2020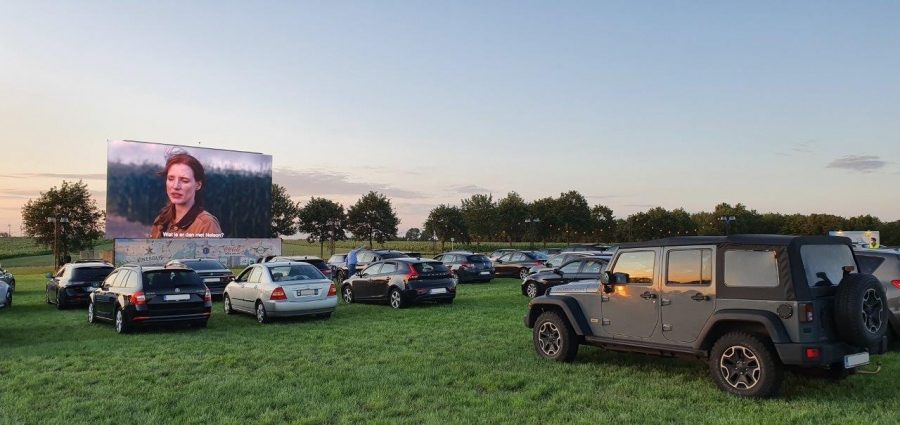 Throughout the summer, Kinepolis tours the country with an exceptional drive-in experience on the largest mobile LED screen in the world. HD Ledshine delivers with "The Black Diamond" a screen of 144m², 4K resolution that can be assembled or disassembled within 2 hours and therefore fits perfectly with this fantastic "Kinepolis On Tour" concept.
After a successful first stop in Maldegem in early July, the screen headed to Bilzen to show top films like Harry Potter and Beauty and The Beast in the shadow of the Alden-Biesen Castle. "The big advantage of The Black Diamond and The Black Pearl is that they are not only very efficient, but also very high quality," says Julie De Schrijver, Marketing & Project Manager at HD Ledshine. "Due to the corona crisis, we saw practically all events cancelled or rescheduled. Drive-in concepts therefore came as a gift from heaven and made up for a lot."
In addition to 'Kinepolis on Tour', HD Ledshine also provided several other Drive-in events such as Drive-in movies on a smaller scale and Drive-in proclamations. At the end of this week, the other identical 144m² screen 'The Black Pearl' will even go to Paris for a 'Float-in event', where Parisians can enjoy a movie classic from a boat on the Seine. "We are obviously very pleased that, despite the measures, such original events are still possible and that we can be part of this." (Julie De Schrijver, HD Ledshine).
'Kinepolis on Tour' is managed by Mojuice on behalf of Kinepolis Belgium and in collaboration with Geronimo. This top project will run throughout the summer and will travel to various exceptional locations in Belgium. After Maldegem and Bilzen, Brussels, Durbuy, Bruges and Machelen are already on the programme. More info & tickets on www.kinepolis.be/ontour.
Are you looking for a LED screen for drive-in movies, outdoor movies or other concepts? Contact HD Ledshine for the best solution for your project: info@hdledshine.com / +32 53 64 54 14
We would love to hear from you!
Do you have a crazy idea for a project? A question? Want to grab a coffee? Or do you just want a quick quotation (we get it) – Contact us now!