Tribute to the painter Pierre Soulages at the Louvre
18 November 2022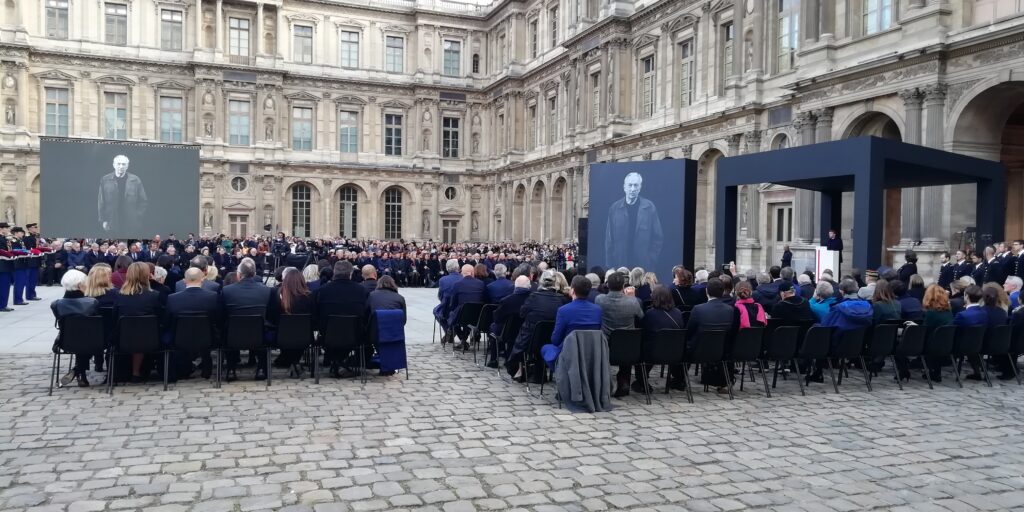 A national tribute was paid to the Aveyron painter Pierre Soulages, who died on 25 October 2022, in Paris in the Cour Carrée of the Louvre.
A national tribute to Pierre Soulages took place on Wednesday 2 November in the Cour Carrée of the Louvre in Paris, one week after his death at the age of 102.
The head of state chose the Cour Carrée of the Louvre to pay his last respects to the painter, born in Rodez, known throughout the world for his paintings in multiple shades of black. Only Georges Braque in 1963, Le Corbusier in 1965 and André Malraux in 1976 have had this privilege in the past.
HD Ledshine is proud to have contributed with 2 mobile LED screens of 24m², for the tribute of Pierre Soulages.
Are you also interested in integrating a LED screen for a tribute or any other private event? Contact HD Ledshine for a price quote!
We would love to hear from you!
Do you have a crazy idea for a project? A question? Want to grab a coffee? Or do you just want a quick quotation (we get it) – Contact us now!