American NFL football at Deutsche Bank Park with HD Ledshine
15 November 2022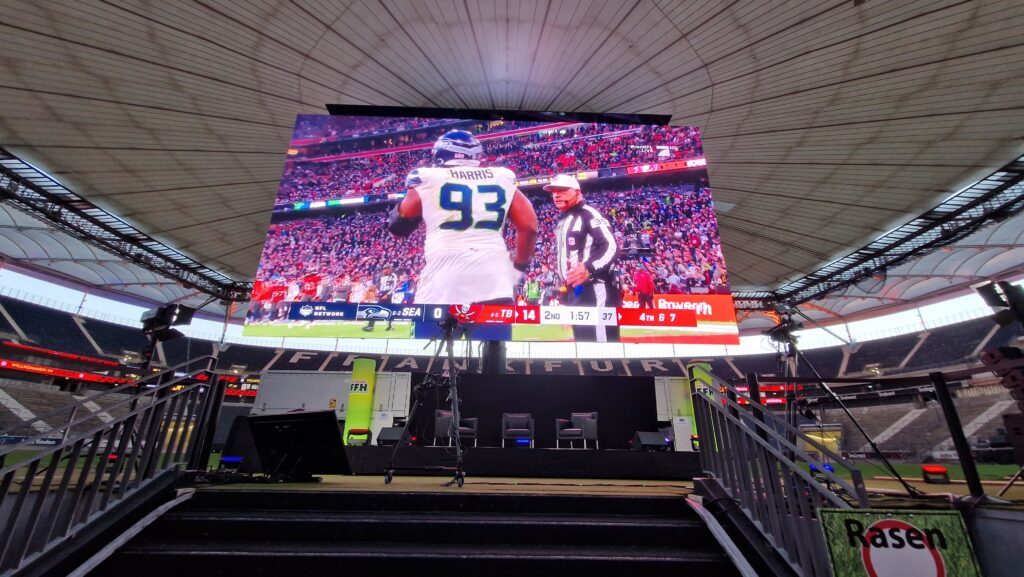 On 13 November 2022, the Deutsche Bank Park stadium, home of Eintracht Frankfurt, was invaded by NFL fans who came to watch the American football game in Munich live on the world's largest mobile screen. The 144 m² is an ideal LED screen for these football events!
It's a bit of a homecoming for HD Ledshine at Deutsche Bank Park, where the 144 m² 4K screen has been used to broadcast football games on several occasions. On 13 November, however, an American NFL football game was broadcast for the first time in front of a full house.
On the occasion of the big WATCH PARTY for the NFL game in Munich, the Deutsche Bank Park was transformed into a "mega sports bar" on Sunday with the 144m² mobile screen from HD Ledshine.
Are you also interested in integrating a LED screen for a (American) football or a sport event? Contact HD Ledshine for a price quote!
We would love to hear from you!
Do you have a crazy idea for a project? A question? Want to grab a coffee? Or do you just want a quick quotation (we get it) – Contact us now!