'On the Road again' – The all-in-one Drive-in package for any event!
29 October 2020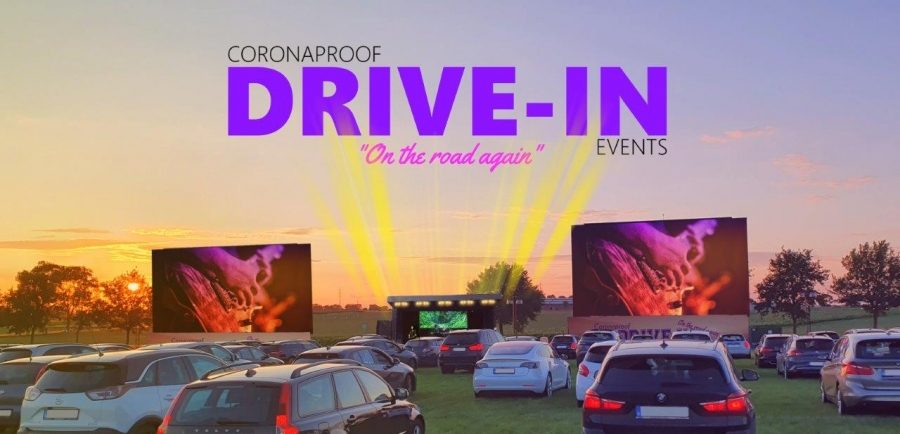 HD Ledshine launches 'On The Road Again', all-in-one technical support for any Drive-in event. As soon as events are allowed back, Drive-in is one of the most corona-silent formulas. HD Ledshine delivers all the technical facilities in one convenient customized package. Read More…
Drive-in Movies we all know by now, but other events can also use the Drive-in formula. It is a safe way to allow events that are in danger of being cancelled to go ahead after all. In this context HD Ledshine launches "On The Road Again": all-in-one technical support for rolling out your own Drive-in concept. Drive-in music performances, stand-up comedy, theater, … it is possible!
Julie from HD Ledshine explains, "As soon as events in general are allowed back in, a Drive-in formula is one of the most coronave options! We facilitate the process of transforming an existing planned event into a Drive-in variant or rolling out an entirely new concept at short notice. By centralizing everything in one point of contact, a lot of time is saved for the organizer. Each customer puts together his own package and decides for himself which options should be included in the package. "
The basic package includes a LED screen tailored to the event including delivery, assembly, dismantling and permanence. After that, you choose from various options such as a stage, FM frequency, light & sound systems, live camera capture and more. "We are of course not limited to the basic package and standard options we have rolled out. If there are additional questions or new ideas we are happy to go to work on those too to provide an all-in offer. We therefore have excellent partners who can complement us on every level in this regard." states Julie. "At the moment, to the great regret of our entire sector, not a single event is allowed to take place, but as soon as the measures are relaxed even the slightest bit, drive-in events will fall under the most coronavian variant. So we are not going to sit back and watch this happen!
Put together your Drive-in package at www.hdledshine.com/drive-in, where you will receive an all-in quote within 24 hours. Or you can also contact HD Ledshine directly via info@hdledshine.com or +32 53 64 54 14.
We would love to hear from you!
Do you have a crazy idea for a project? A question? Want to grab a coffee? Or do you just want a quick quotation (we get it) – Contact us now!