Organize a coronaproof New Year's event last minute!
5 January 2021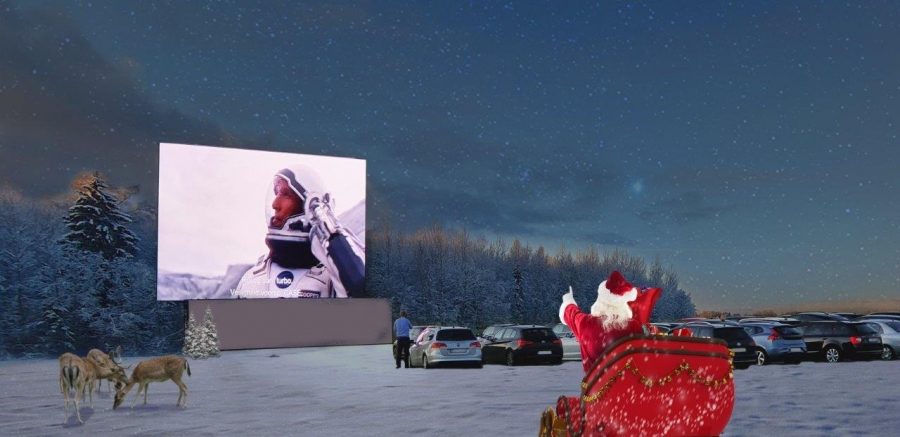 Let your company's annual New Year's event go on and organize an alternative event concept! HD Ledshine offers all-in-one Drive-in packages that allow you to still put together an event last minute for all employees.
2020 was a year where events seemed like a distant dream & working from home became the norm. High time to give employees a boost! The annual New Year's event can continue in the form of an original coronaproof drive-in concept! HD Ledshine responds to last minute requests: "In these uncertain times, it is simply impossible to organize an event in the long term. We are too dependent on the current measures, so as an event company we also need to be able to respond quickly to last minute requests." says Julie De Schrijver, General Manager at HD Ledshine.
Drive-in' also appears to be a broader concept than the best known 'Drive-in Movies': "Drive-in Movies in themselves are already a great experience, but it can also be extended. We offer the option to rent a stage next to the LED screen, where concerts or stand-up comedy can be recorded live. In short, everything technical can be included in the package." HD Ledshine offers the possibility to quickly put together a New Year's Eve package via www.hdledshine.com/holidays and guarantees a no-obligation quote within 24 hours.
In addition to the full technical side of the story, in the case of larger events HD Ledshine can also optionally take care of the organisational side by bringing in a professional event planner who works everything out for you: From catering, goodie bags and parking crew to ensuring a coronaproof course.
"By centralizing the contact point for the client and also thanks to our regular partners with whom we have a good running cooperation, we can quickly respond to requests for quotations and provide a professional concept and offer in the short term." Request your own quote at www.hdledshine.com/holidays or contact HD Ledshine to work out your own concept, small or large.
www.hdledshine.com/holidays – HD Ledshine – Fabriekstraat 6, 9470 Denderleeuw
We would love to hear from you!
Do you have a crazy idea for a project? A question? Want to grab a coffee? Or do you just want a quick quotation (we get it) – Contact us now!