Summer pop-up bar @ BluePoint Brussels
3 July 2018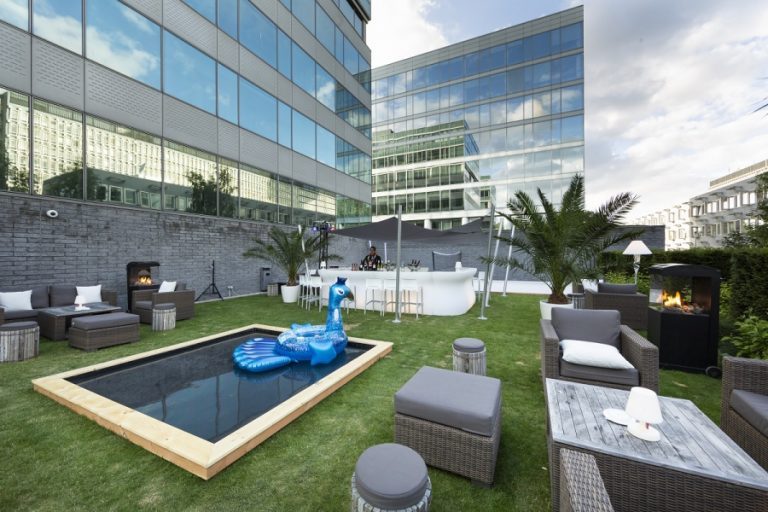 In June, BluePoint Brussels, in collaboration with Agoria and other partner companies, transformed its large garden into an impressive Summer Beach Bar. The company Sibelco supplied 6 tons of white Caribbean sand, Classic Design supplied a modern white led bar and Plant Axis provided the tropical atmosphere with large palm trees.
A real eye-catcher is the giant LED screen (4.5 x 2.5 m) of HD Ledshine on which, by the way, all World Cup matches with the best image quality are shown.
VCL Productions provided a fantastic DJ set to support the summer party atmosphere.
Several companies including Agoria's Sports Technology Club and Europabio have already enjoyed this exceptional setting in Brussels and in the coming months the summer pop-up beach will remain available for afterwork drinks, team events and BBQs.
We would love to hear from you!
Do you have a crazy idea for a project? A question? Want to grab a coffee? Or do you just want a quick quotation (we get it) – Contact us now!