LED screen for a movie theatre: Film Op Het Strand in Zeebrugge now in higher quality!
8 August 2022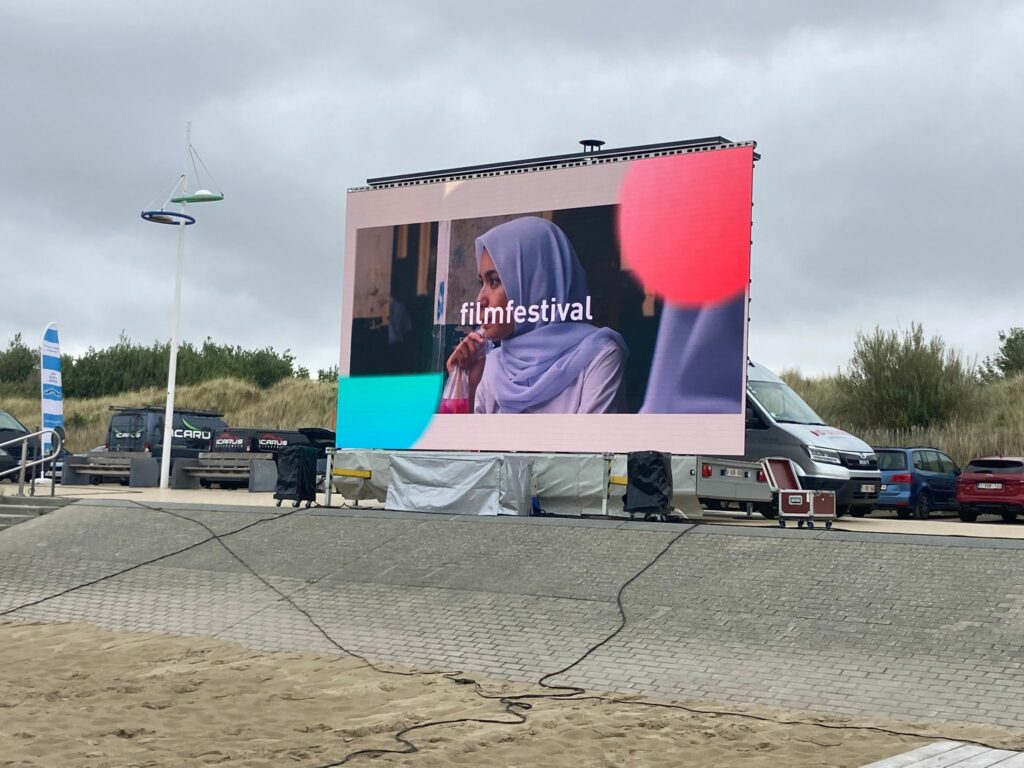 For the third time, Brugge Plus is counting on HD Ledshine to provide LED screen and mixing for Film Op Het Strand. Every Thursday this summer you can watch a wide range of films in a unique setting, with your feet in the sand of Zeebrugge and enjoying a beautiful sunset. Our 28m² is an ideal LED screen for a movie theatre like film op het strand.
The past editions provided a mobile LED screen of 28m² (7 metres by 4 metres) in P8.3 (read here: what is pixel pitch?), which in itself offered a very high-quality image quality. The 2022 edition innovates by opting for the upgrade to P4.8, thus offering even higher resolution and even better contrast to spectators.
All summer long the place to be for a unique film experience: every Thursday at 2 pm, 4 pm and 8 pm on the beach of Zeebrugge.
Are you also interested in integrating a LED screen for your outdoor movie theatre? Contact HD Ledshine for a price quote!
More info on https://www.filmophetstrand.be/
We would love to hear from you!
Do you have a crazy idea for a project? A question? Want to grab a coffee? Or do you just want a quick quotation (we get it) – Contact us now!