Formula 1 counts on HD Ledshine
1 September 2022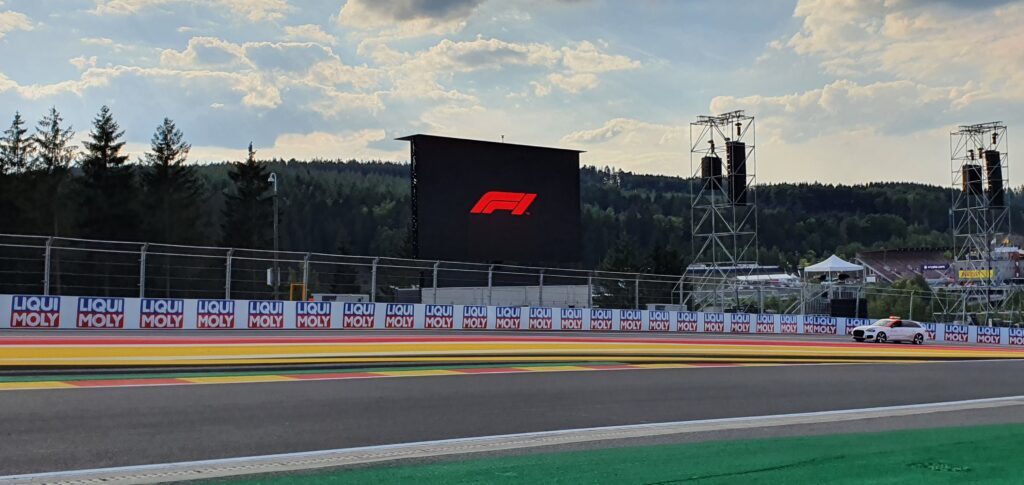 At both Spa-Francorchamps and Le Castellet, spectators were able to experience the race partly thanks to HD Ledshine! As a proud supplier of both Grand Prix races, our team is already looking forward to being a part of the upcoming racing events with the assistance of our LED screens.
"Obviously there are a huge number of suppliers for the whole Formula 1 event, but we are proud to be part of this racing event with our LED screen!" says Julie De Schrijver, General Manager of HD Ledshine.
"When we started with mobile screens in 2017, it was surely a dream to be at these grand events one day. Then, thanks to the Netflix series 'Drive to survive', the overall popularity has soared which makes it all very exciting to be able to be part of this, even if it's only for a small part."
There are Formula 1 events scheduled in 2023 where you will be able to spot HD Ledshine screens, will we see each other there?
Are you also interested in integrating a LED screen for your racing event? Contact HD Ledshine for a price quote!
We would love to hear from you!
Do you have a crazy idea for a project? A question? Want to grab a coffee? Or do you just want a quick quotation (we get it) – Contact us now!