BESA: 11/06/2018 – Members Meeting, Devils & BBQ @ HD Ledshine
25 May 2018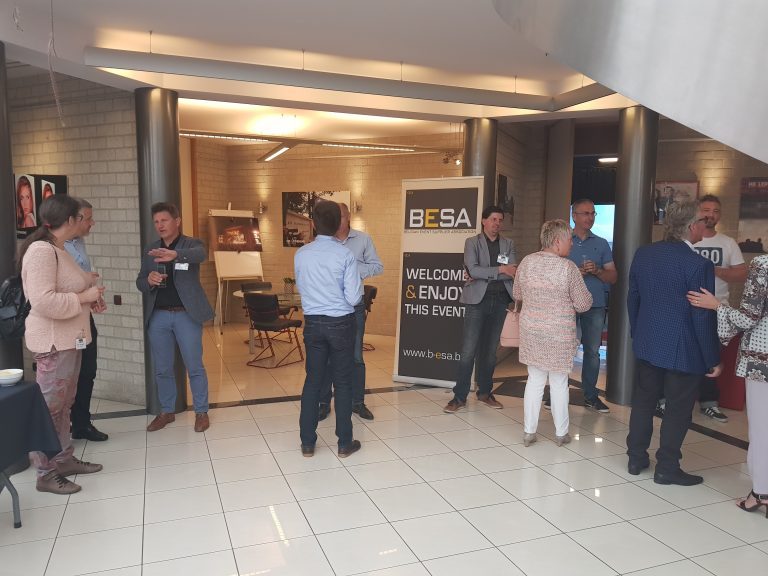 Would you like to enter into a dialogue with colleagues or would you rather listen to be inspired ?
Come and join us on June 11th from 5 p.m.: a great opportunity to have a great time together, get to know each other and enter into dialogue with other members. After the BESA Members Meeting you will enjoy an all-in barbecue, after which you will be able to follow the Belgium – Costa Rica competition live.
We are looking forward to hearing your opinion:
what Besa can do for its members,
what are the evolutions of the Event Supplier profession,
what can a member do to help the federation achieve its goals,
what is the purpose of the working groups,
what are your training needs,
what standards should be adopted, what rules should be respected,
HD LEDSHINE – Fabriekstraat 6 – 9470 Denderleeuw
When: 11 June 2018
17:00 : Reception
17:30 : Members Meeting : questions & answers
19:00 : Networking – BBQ all-in
20:45 : Belgium – Costa Rica
23:30 : End
Price:
Besa Members : 40 euro excl VAT all-in p/p
Non-members : 70 euro excl VAT all-in p/p
We would love to hear from you!
Do you have a crazy idea for a project? A question? Want to grab a coffee? Or do you just want a quick quotation (we get it) – Contact us now!