Eyecatchers during World Cup 2018 events are indispensable
20 October 2017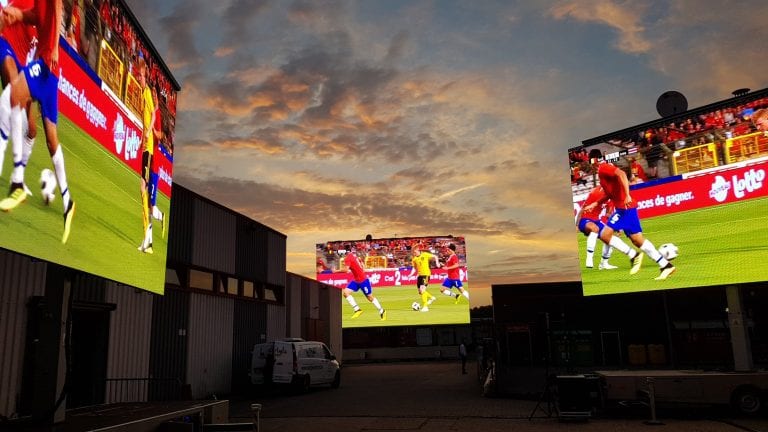 The qualification of the Belgians for the World Championships 2018 is accompanied by the organisation of numerous events. Just like 4 years ago, our country will be full of big screens at this edition and the message is clear: if you want a quality and big screen, you have to be quick. HD Ledshine, a company specialized in LED screens, is ready with both mobile eye-catchers and unique mega screens.
"The World Cup is always a great time, everyone stands behind the devils like a block and the atmosphere that is created is unique." says Tony Winter, CEO and Founder of HD Ledshine. "Thanks to our wide range of mobile screens, we can provide many events with one or more high-quality eye-catchers. The big advantage is that these screens are very quick to operate and easy to use, so no time and money is wasted on assembly and disassembly".
In 2018, events will be organised on more than 150 locations to keep a close eye on our team. Anyone who wants to stand out from the crowd must think bigger: "Anyone who wants to offer something unique should rather choose our High Definition mega screens of 100m², 140m² or even 220m² and this too will remain of the highest quality so that you don't have to miss out on every detail"!
We would love to hear from you!
Do you have a crazy idea for a project? A question? Want to grab a coffee? Or do you just want a quick quotation (we get it) – Contact us now!