HD Ledshine and Dicolor join forces
20 November 2017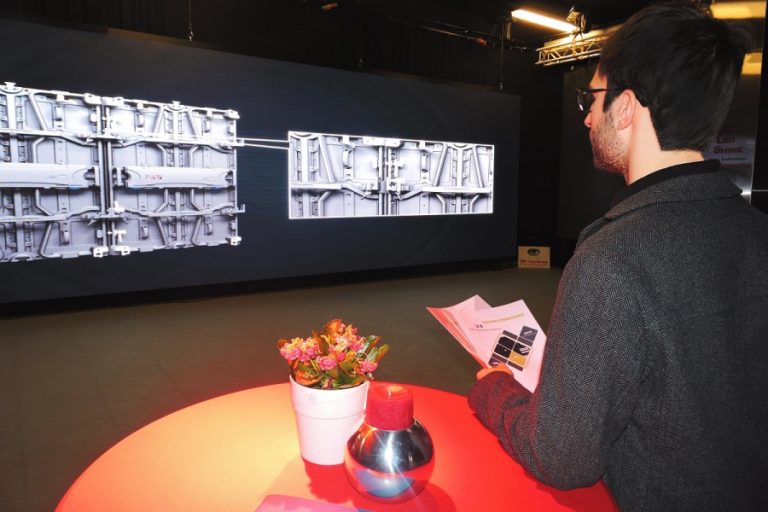 Last month Magnimage chose HD Ledshine as Benelux distribution and service center, now Dicolor – a top producer of LED screens – will follow. "Above all, we want to be able to offer the total package. it reads to CEO and founder Tony Winter.
Dicolor is known as a top manufacturer of LED screens and LED applications. After Magnimage, producer of video processors, this company now also chooses HD Ledshine as Belgian distribution centre. "We are of course very proud that HD Ledshine can expand its activities. A few months ago, when Julie and Max joined the company, we decided to give the company a new extra boost and that's pretty much working out! let Tony know.
HD Ledshine continues to expand its activities. Besides rental of LED applications, content creation and concept development of projects both indoor and outdoor, they will now also focus on sales and training. A total package, it sounds: "Workshops that only deal with video processors are a bit useless without making the link to the various latest types of LED screens.
Thanks to our collaboration with both Dicolor and Magnimage, we can now offer that total package and that complete service," says Max Verbruggen, the person in charge. "The technological evolution goes so fast, that we always have to act and think in a forward-looking way" adds Tony.
So if you are interested in LED, you can certainly go to Denderleeuw. The first workshop will take place in January, the sales and service department has already started. February will also be an interesting month for HD Ledshine: a world first will be presented. The largest and best mobile screen in the world: 16 meters wide by 9 meters high, 144m², in almost 4K! You will undoubtedly hear more about this soon.
Interested in LED workshops, purchasing LED applications or renting a screen?
Contact HD Ledshine: info@hdledshine.com
We would love to hear from you!
Do you have a crazy idea for a project? A question? Want to grab a coffee? Or do you just want a quick quotation (we get it) – Contact us now!