Led screens on your event: "Only the best is good enough!"
8 February 2016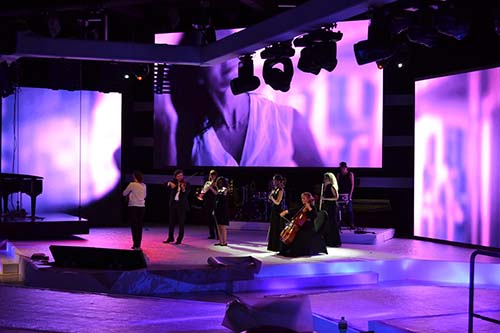 HD Ledshine shines again on an international congress in Prague, with big moving HD LEdscreens. Because only the best is good enough, we delivered this remarkable realization and finished it into the greatest details.
HD Ledshine proved on the International Congress in Prague (January 2016) once again that to strive for perfection makes the difference, this time by delivering a realization of big moving ledscreens.
Steve De Wit (Barranco) knows how to create a super-event by contacting the right companies.
HD Leshine is in the top 5 of Europe and Middle East, concerning HD Ledscreens indoor and outdoor. We can deliver the biggest mobile screens from 30m² to 220m².
We would love to hear from you!
Do you have a crazy idea for a project? A question? Want to grab a coffee? Or do you just want a quick quotation (we get it) – Contact us now!