HD Ledshine presents a new world record
19 January 2018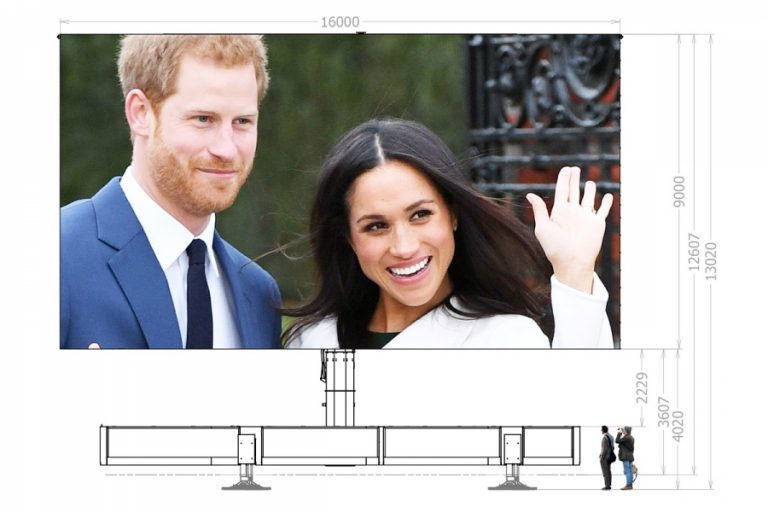 The largest mobile LED screen in the world, with a 4K resolution, which is also the best of its kind, is a Belgian project. The world's first 144m² will be proudly launched by HD Ledshine in mid-March and presented internationally at the Prolight + Sound trade fair in Frankfurt on 10 April.
Tony Winter, CEO and founder of the company, is the creator behind this global project: "I am always trying to challenge the limits of the possible. This time I was aiming for 'The biggest and the best in the world', a mobile LED project for top end events on a global level. That's how the idea arose to create a mobile screen of 144m², 16 metres wide and 9 metres high, so the perfect 16:9 ratio". An idea that was initially considered impossible: "In the beginning I was told that such an area for a mobile screen would be impossible. In that perfect aspect ratio, until now about 100m² was the absolute maximum".
After a lot of calculations and research, together with the producer of the structure, a way was found to realize the idea. "Our motto is 'The sky is NOT the limit'. So we immediately decided to go into production" Tony says. Still, the company wanted to go one step further. Marketing and project manager Julie De Schrijver explains why: "As part of our wide range of mobile LED solutions, we wanted to be able to offer not only the very largest mobile screen, but also the very best. By opting for a small pixel pitch, the screen achieves an almost 4K resolution. That's really something I could never have imagined on a screen this size!
A few figures: the screen is 144m² in size, 16 metres wide and 9 metres high, has no less than 6,230,016 pixels and 18,690,048 addresses, and offers the best possible contrast thanks to the full black face SMD LEDs. The screen starts at a height of 4 metres and stops at 13 metres above the ground. What's even more surprising is that it is operational in less than 60 minutes and rests on just one central support column: "With our company, we always put the emphasis on finishing and design. So we didn't want any disturbing elements underneath the screen, because the image itself really deserves all the attention. That's why there are no trucks, no wheels or other things visible, nothing but an aesthetically perfectly finished base", Julie explains.
If you would like to take a closer look at this unique project, it's best to visit HD Ledshine in Denderleeuw or the Prolight + Sound trade fair in mid-April in Frankfurt, where this world first – The biggest and the best – will be officially presented internationally.
For all questions, reservations, information or proposals regarding this world project or other LED related projects, please contact us:
info@hdledshine.com or www.hdledshine.com
We would love to hear from you!
Do you have a crazy idea for a project? A question? Want to grab a coffee? Or do you just want a quick quotation (we get it) – Contact us now!