Invitation: Exclusive Launch Event 'World's Biggest Mobile Screen'.
3 April 2018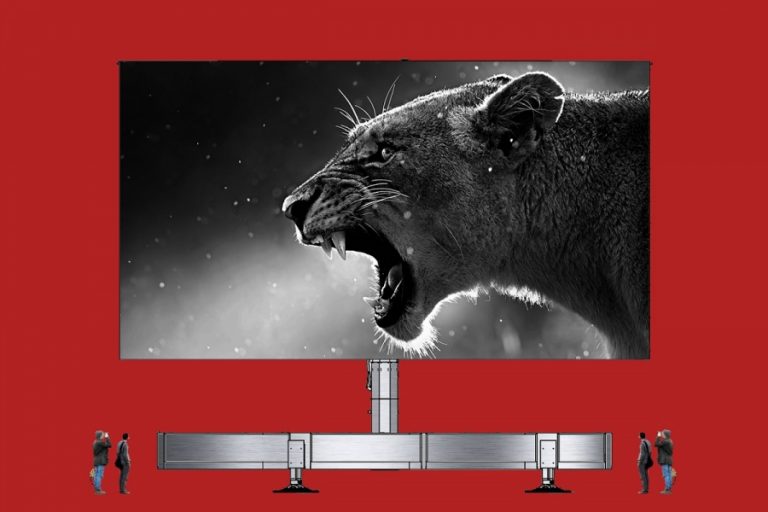 HD Ledshine cordially invites the readers of Eventnews to the official launch event of their latest unique project. On April 19th, the company welcomes customers and relations for the exclusive launch of 'World's biggest mobile screen', a 144m² large mobile screen, 4K resolution, 360° rotatable and without truck under the screen. Unique in the world!
The world's largest mobile screen will be officially presented in Denderleeuw on 19 April. Between 2 p.m. and 9 p.m., the company will open its doors to introduce you to the world of LED applications and amaze you with their very latest creation: A world first of size – 144m² of pure quality and this surrounded by several other new products.
Last year CEO Tony Winter came up with the idea: "Let's create something unimaginable, something that until now was considered impossible. A 144m² large mobile screen in 4K resolution! Now the end is in sight and the entire HD Ledshine team invites customers, relations and acquaintances for a delicious snack and drink to see the result.
Are you interested in experiencing this unique launch?
Then send an email to info@hdledshine.com with the subject: "144 Launch", mentioning the names of the attendees. We see each other on April 19, 2018 – Fabriekstraat 6, 9470 Denderleeuw.
You can't wait?
Then be sure to visit the Prolight + Sound 2018 trade fair, where the screen will be presented for the very first time! Stand number: AG.0 A32.
More information and updates can always be found on hdledshine.com/worldrecord unit or the HD Ledshine Facebook page.
www.hdledshine.com
We would love to hear from you!
Do you have a crazy idea for a project? A question? Want to grab a coffee? Or do you just want a quick quotation (we get it) – Contact us now!